May 31, 2017



Continue reading about 'The Sad Case of the Stinky Bottle of...'

05/31/2017
|
Add a Comment
---

OA Dining Survey

April 15, 2016


Come join us in Copenhagen in order to celebrate the announcement of the 2016 OAD Top 100+ European Restaurants on May 21-23. A delicious weekend has been planned, revolving around the following events:

May 21 Master's Dinner at Geranium featuring:

Rasmus Kofoed - Geranium, Copenhagen, Denmark
Esben Holmboe Bang - Maaemo, Oslo, Norway
with special guest, 2015 OAD #1 chef:
Eneko Atxa - Azurmenu - Bilbao, Spain

Limited seats are available for the lunch seating for 4000DKK

May 22 - Best New Restaurant Dinner at Nimb Terrace, Tivoli Gardens featuring chefs from the nine restaurants eligible for this year's Best New European Restaurant Award.

Alexandre Mazzia - AM par Alexandre Mazzia, Marseille, France
Antonio Guida - Seta, Milan, Italy
Hideki Nishi - Neige d'Ete, Paris, France
Oriol Castro & Eduoard Xatruch - Disfrutar, Barcelona, Spain
Rasmus Munk - Alchemist, Copenhagen, Denmark
Riccardo Camanini - Lido 84, Gardone Riviera, France
Ryuji Teshima - Pages, Paris, France
Yoji Tokuyoshi - Tokuyoshi, Milan, Italy
Vilhjalmur Sigurdarson - Souvenir, Ypres, Belgium

Limited seats are available for 3000DKK


May 23 - Top 100+ Announcement Event ar Nimb Terrace in Tivoli Gardens. Announcement to be held at 17:00 followed by a barbecue featuring:

Christian Pugliesi - Relae, Copenhagen, Denmark
Daniel Berlin - Daniel Berlin, Skane Tranas, Sweden
Niccolai Norregard - Kadeau/Kadeau Bornholm - Copenhagen, Denmark
Niklas Eksted - Eksted, Stockholm, Sweden
Paul Cunningham - Henne Kirkeby Kro, Henne, Denmark
Rene Redzepi - Noma, Copenhagen, Denmark
Tim Raue - Tim Raue, Berlin, Germany
Torsten Vidgaard - Studio, Copenhagen, Denmark

Seats are available for 2000DKK


All prices include wine pairings, beverages and VAT.

If you would like to attend any of these events please click the following link:

Make a Reservation For the OAD Top 100+ Events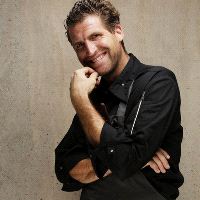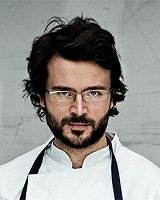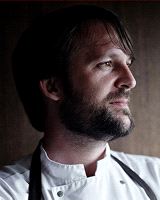 04/15/2016
|
Add a Comment
---

OA Dining Survey

March 21, 2016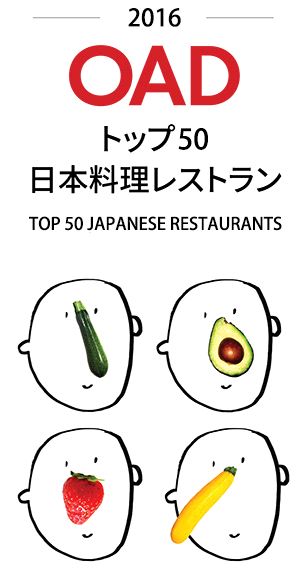 The 2016 OAD Top 50 Japanese Restaurants is now online., Thanks to those of you who contributed reviews to this year's survey. The results of the list can be found at the links below:

2016 OAD Top 50 Japanese Restaurants (English version)

2016 OAD Top 50 Japanese Restaurants (Japanese version

Next up: OAD Top 100 Classical & Heritage Restaurants to be published on April 9th.

03/21/2016
|
Comments (1)
---

OA Dining Survey

March 10, 2016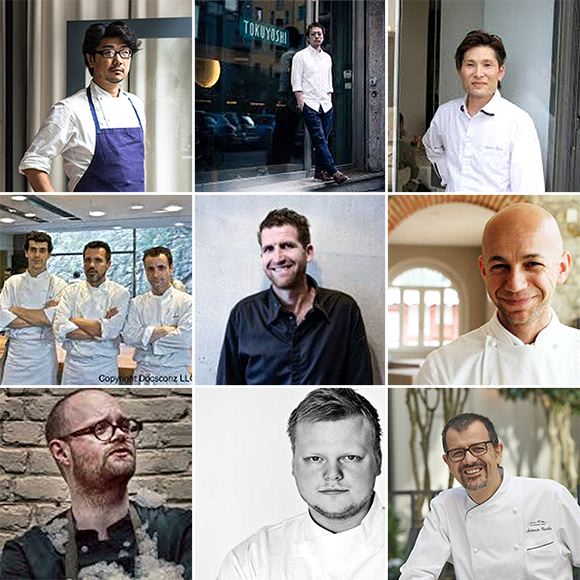 I am happy to announce the launch of the Best New European Restaurant Award. In order to be eligible for the 2016 award, a restaurant has to have opened its doors after December 31, 2013 and is making its debut on the 2016 Top 100+ European List. This year, the following 9 restaurants are eligible for the honor:

Alchemist - Copenhagen, Denmark
AM par Alexandre Mazzia - Marseille, France
Disfrutar - Barcelona, Spain
Lido 84 - Gardone Riviera, Italy
Neige d'Ete - Paris, France
Pages - Paris, France
Seta - Milan, Italy
Souvenir - Ypres, Belgium
Tokuyoshi - Milan, Italy

The winner of the Best New Restaurant Award Will be announced at the Top 100+ announcement event which will be held at Nimb Terrace in Tivoli Gardens in Copenhagen, Denmark on May 23, 2016.

Information about how you can attend the Best New Restaurant Dinner, as well as information about the other events that are scheduled to take place that weekend will be announced the week of March 28th.




03/10/2016
|
Add a Comment
---

OA Blog/Destination Dining

July 28, 2015


The second annual edition of the FRESH List is now online. This year's regional winners are as follows:

New England - Bondir, Cambridge, MA
New York - Momofuku Ssäm Bar, New York, NY
Mid-Atlantic - Rose's Luxury, Washington, DC
Southeast - Husk, Charleston, SC
South - Pêche Seafood Grill, New Orleans, LA
Great Lakes - Au Cheval, Chicago, IL
Midwest - Farmhaus, St. Louis, MO
Southwest - Underbelly, Houston, TX
Southern California - Taco Maria, Costa Mesa, CA
Northern California - Ad Hoc, Yountville, CA

The FRESH List celebrates the 100 best American restaurants that feature; F – Farm-to-Table cuisine; R – Regional American Cuisine; E – Ethnic Cuisine; S – Sustainable Ingredients; served with American-style H – Hospitality.

The list is a response to readers who regularly ask for dining advice about where they can find reasonably priced restaurants that offer an interesting take on American regional and ethnic cooking. It's the perfect list to use to help plan your summer vacations.

The list can be accessed at 2015 FRESH List



.

07/28/2015
|
Add a Comment
---
©2008-2011 SJP MEDIA, LLC • ALL RIGHTS RESERVED.
OPINIONATED ABOUT® IS A REGISTERED TRADEMARK OF SJP MEDIA, L.L.C.