October 2, 2013


Alder

Would you be surprised to hear that I prefer Alder to Wylie Dufresne's more famous WD-50? Well it surprised me. Maybe the best thing to come out of my meal at Alder is a better understanding of why I have always had a problem with Wylie's food. While WD-50 holds itself out as an important restaurant, I find that the food that it serves is not all that important. Yes, the techniques Wylie employs in his cooking are masterful (in fact if you asked me to name the 10 best chefs in the world I would put...
Continue reading about 'Summertime Eating - Great Catch Up Part 5...'

10/02/2013
|
Add a Comment
---

OA Dining Survey

July 3, 2013


It has finally happened. After much complaining from our survey participants, I am happy to announce that I had added over 300 restaurants in Japan to the survey. Now, those of you who spent the past 5 years extolling the virtues of dining in Tokyo and Kyoto, can put your thoughts down on paper. Just click on the link;

Opinionated About Dining Survey

and that will take you to the login page. There is also link on the page where you can register for the survey if you haven't already done so. Also, if you haven't yet seen the lost of the 2013 Top 100 European Restaurants, click on the link below and enjoy the slideshows.

2013 Top 100 European Restaurants



07/03/2013
|
Add a Comment
---

OA Blog/Destination Dining

June 10, 2013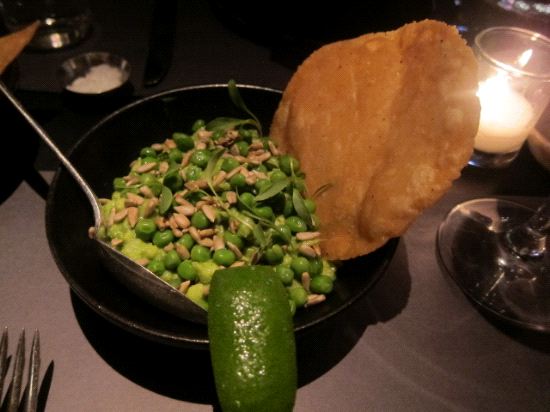 Except for a number of meals that I enjoyed during my last trip to Europe, capsule reviews of almost all of my dining experiences from the past year are now online, Fortunately, I am posting this while on another European trip, where I am going to hit 5-6 places over the next week. So the process begins again. Otherwise the list of the 2013 Top 100 European Restaurants will be live online at 8:30AM EST on Monday June 17th. And if you happen to be in Paris that evening, a celebration dinner will take place at the restaurant Saturne. Chefs...
Continue reading about 'Great Catch-Up Part 4 - The Ups & Downs...'

06/10/2013
|
Comments (2)
---

OA Blog/Destination Dining

April 23, 2013


I hate eating alone. Sure, given how much I travel around the U.S. and Europe in order to check out restaurants, I do it fairly often. But I am currently on a European dining extravaganza, and the way things have worked out, I am spending three straight days in Italy where I am dining by myself. That's where you come in. I would like to offer the first person who is willing to join me at these meals, dinner courtesy of yours truly.

Here's the catch: In order to qualify for this wonderful honor, you have to be able to have dinner on the following dates and locations:

April 29
Quattro Passi, Marina del Cantone, Italy
April 30
Torre di Saracino, Vico Equense, Italy

May 1
Madoninna del Pescatore, Senigallia, Italy

May 2 (lunch)
Ulliasi, Senigallua, Italy

In you would like to be a guest at one of these meals, please send an email with the details of the meal you would like to attend to stevep@opinionatedabout.com, and hope that the spot hasn't already been filled. I am also willing to entertain some type of arrangement for parties of two or more.

Besides the fact these are four of the best restaurants in Italy, each having earned two stars from the Michelin Guide, the added component of sharing the evening with such a charming, engaging and witty dinner companion such as myself, is guaranteed to make your evening feel like a three star experience.

I await your emails and look forward to clinking wine glasses and saying, bon apettito.


04/23/2013
|
Add a Comment
---


April 16, 2013


Thanks to Joe Satran for writing a terrific article. And thanks to Nate Silver for the nice comments. Most importantly, thanks to those of you who participate in the survey.

Huffington Post on OAD and Yours Truly


04/16/2013
|
Add a Comment
---
©2008-2011 SJP MEDIA, LLC • ALL RIGHTS RESERVED.
OPINIONATED ABOUT® IS A REGISTERED TRADEMARK OF SJP MEDIA, L.L.C.