May 20, 2015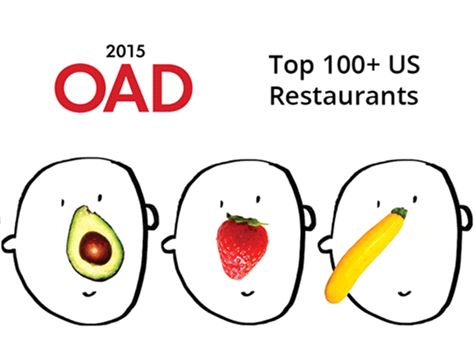 DON'T FORGET THE 2015 TOP 100+ EUROPEAN RESTAURANTS & THE 2015 TOP 30 JAPANESE RESTAURANTS

2015 Top 100+ US Restaurants

2015 Top 100+ European Restaurants

2015 Top 30 Japanese Restaurants



05/20/2015
|
Add a Comment
---


April 21, 2015


NOW ONLINE IN ENGLISH AND JAPANESE日本人
2015 TOP 100+ EUROPEAN RESTAURANTS ONLINE MAY 4

04/21/2015
|
Comments (1)
---

Monday Morning Agitator

January 4, 2015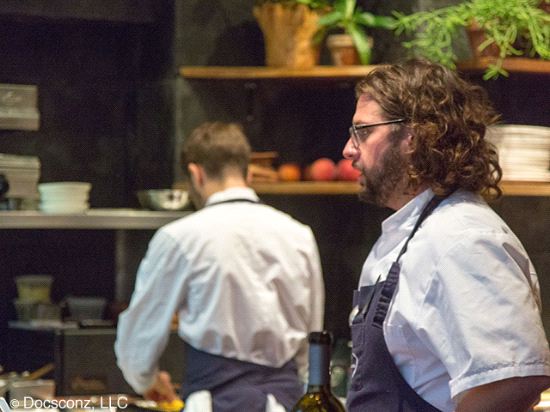 This is bad news for those of us who care about the way American cuisine is progressing. Not that I have anything against Ronny Emborg, but the Atera job is one of the prime opportunities for an American chef who cooks in a progressive style. There are so few restaurants in the U.S. that feature progressive cuisine that the idea that the spot is lost to a European chef – especially one who hasn't done anything significant in quite some time – is a blow to the development of American cooking.

One wonders when owners of restaurants make these types of decisions...

01/04/2015
|
Comments (3)
---


December 27, 2014


I thought long and hard about making a list of the 25 best dishes I was served in 2014. And when I decided that it was too difficult a task, I decided to switch to my favorite dishes so I wouldn't have the burden of actually defending their superiority. Still, it wasn't an easy task, but somehow I manage to slog my way through it. Listed in alphabetical order by dish:

1. Aged Duck, Duck Liver Jus, Porcini, Garlic Scapes & Duck Boudin Blanc – Castagna, Portland, Oregon

Justin Woodward calls the blob in the middle of the plate, "duck liver jus...
Continue reading about 'My 25 Favorite Dishes of 2014...'

12/27/2014
|
Comments (1)
---


November 13, 2014


Akrame – I normally do not pay a second visit to a restaurant unless there has been a significant event like an uptick in the reviews I am collecting or Michelin awarding a restaurant an additional star. Okay, I happen to like Akrame Bennellal personally, and that weighed in his favor as well. Unfortunately, the meal did not deliver on that promise, and what we found was some good ingredients, prepared in a manner that did not appear precise enough to warrant Michelin's promotion. And we know Benellal has it in him as a lobster dish was so good that it...
Continue reading about 'Europe Trip Fall 2014 - Arpege, Quique Dacosta, In...'

11/13/2014
|
Add a Comment
---
©2008-2011 SJP MEDIA, LLC • ALL RIGHTS RESERVED.
OPINIONATED ABOUT® IS A REGISTERED TRADEMARK OF SJP MEDIA, L.L.C.